Tsara Always Asymmetrical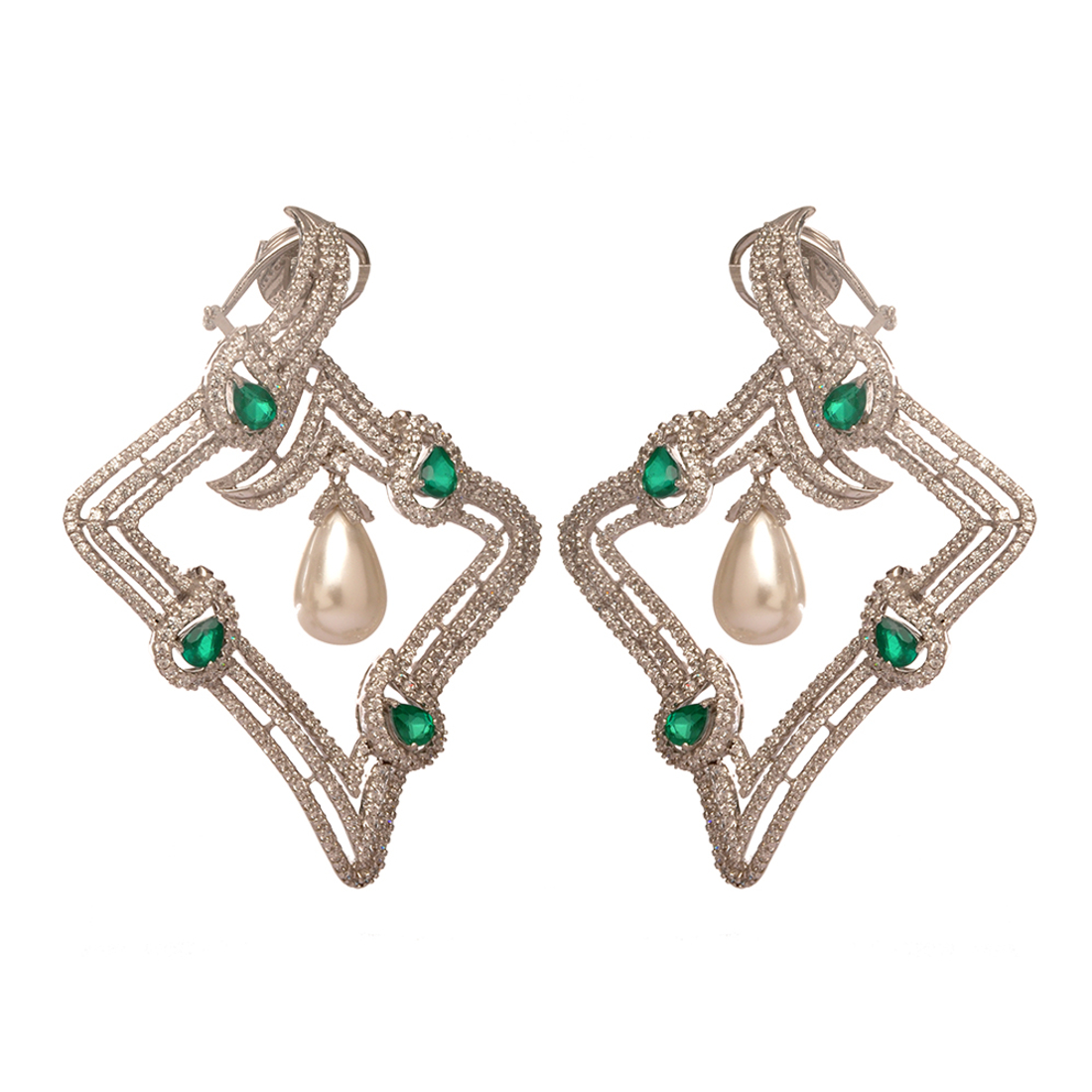 Our Always Asymmetrical sterling silver statement earrings are edgy, fun and beautiful! Maintain your status as a fashion icon in your group with jewellery that's as unique as your personality. Crafted with the finest cubic zirconias, lab created emeralds and delightful, teardrop pearls, these stylish earrings make a powerful, smart statement every single time you slip 'em on your ears. Watch everyone look at you with awe. You're a trendsetter, after all!
Metal Details
Metal Purity
925
Metal Type
Sterling Silver
Product Details
Product Tag No
TE1996
Dispatch Readiness
10-15 Working Days
Diamond Details
No of Diamonds
800
Dimensional Details (mm)
Product Width
55
Product Height
73
Views: 1037
Tsara Jewels
Product Code:

TE1996

Availability:

In Stock
*Sorry we are not serving your location right now
Product will be delivered within 15 days
Have Queries?
WhatsApp us on +91 9016868133
BIS Hallmark
Every product is checked for BIS Hallmark and certificate of authenticity from GIA, IGI and other reputed laboratories.