Tsara The Pharaoh Rises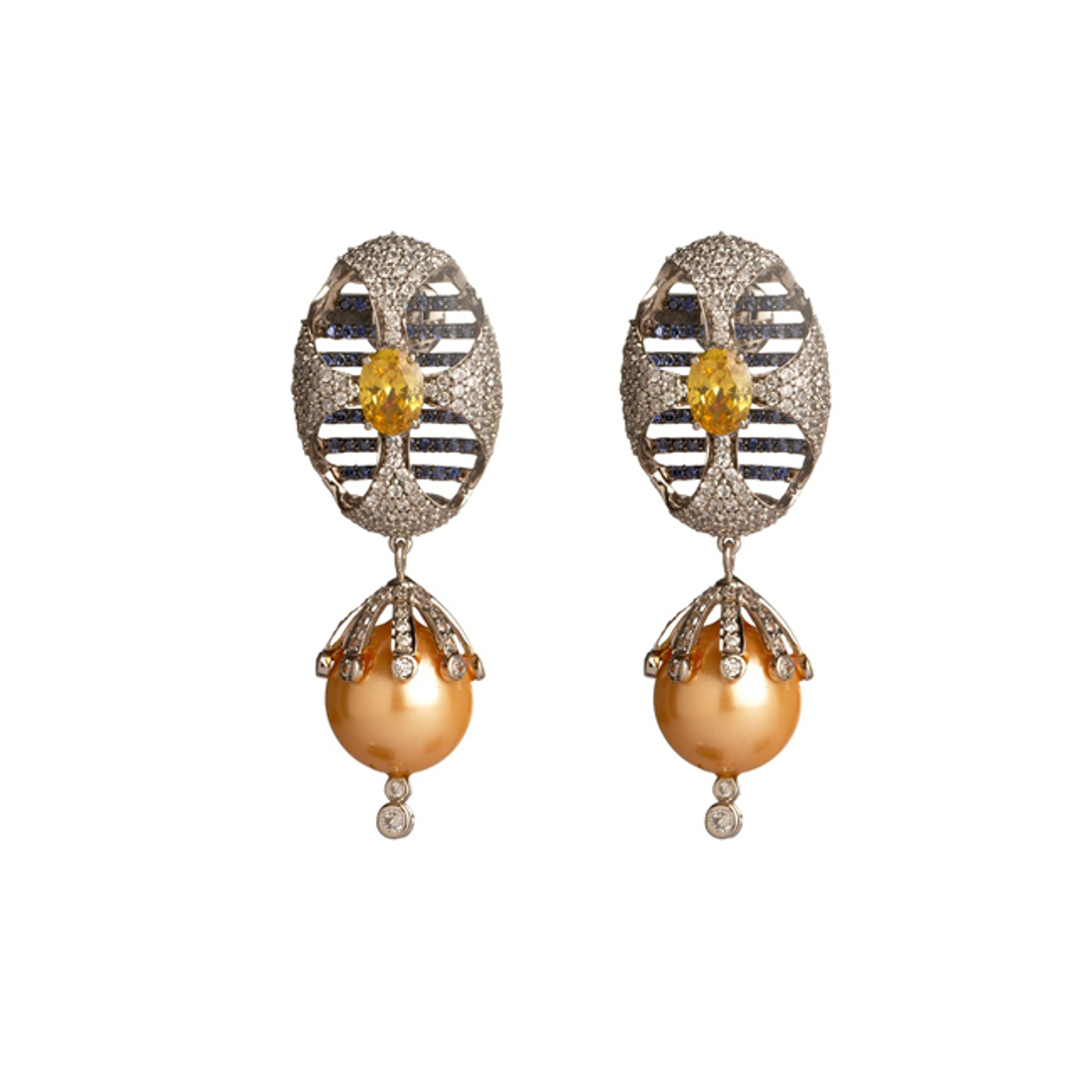 Get transported to ancient Egypt with these bold, regal silver earrings that will boost your confidence a notch further. A base built with cubic zirconias and citrines are adjoined with a beautiful pearl drop - these earrings offer an absolutely distinct look!
Metal Details
Metal Type
Silver
Metal Wt (Gram)
17
Product Details
Product Tag No
TE1438
Dispatch Readiness
10-15 Working Days
Diamond Details
No of Diamonds
430
Diamond Clarity
Cubic Zirconia, Pearl, Citrine
Diamond Setting
Pave Setting, Prong Setting, Bezel Setting
Dimensional Details (mm)
Product Width
20
Product Height
57
Views: 248
Tsara Jewels
Product Code:

TE1438

Availability:

In Stock
*Sorry we are not serving your location right now
Product will be delivered within 15 days
Have Queries?
WhatsApp us on +91 9016868133
BIS Hallmark
Every product is checked for BIS Hallmark and certificate of authenticity from GIA, IGI and other reputed laboratories.