Tsara Tropical Flower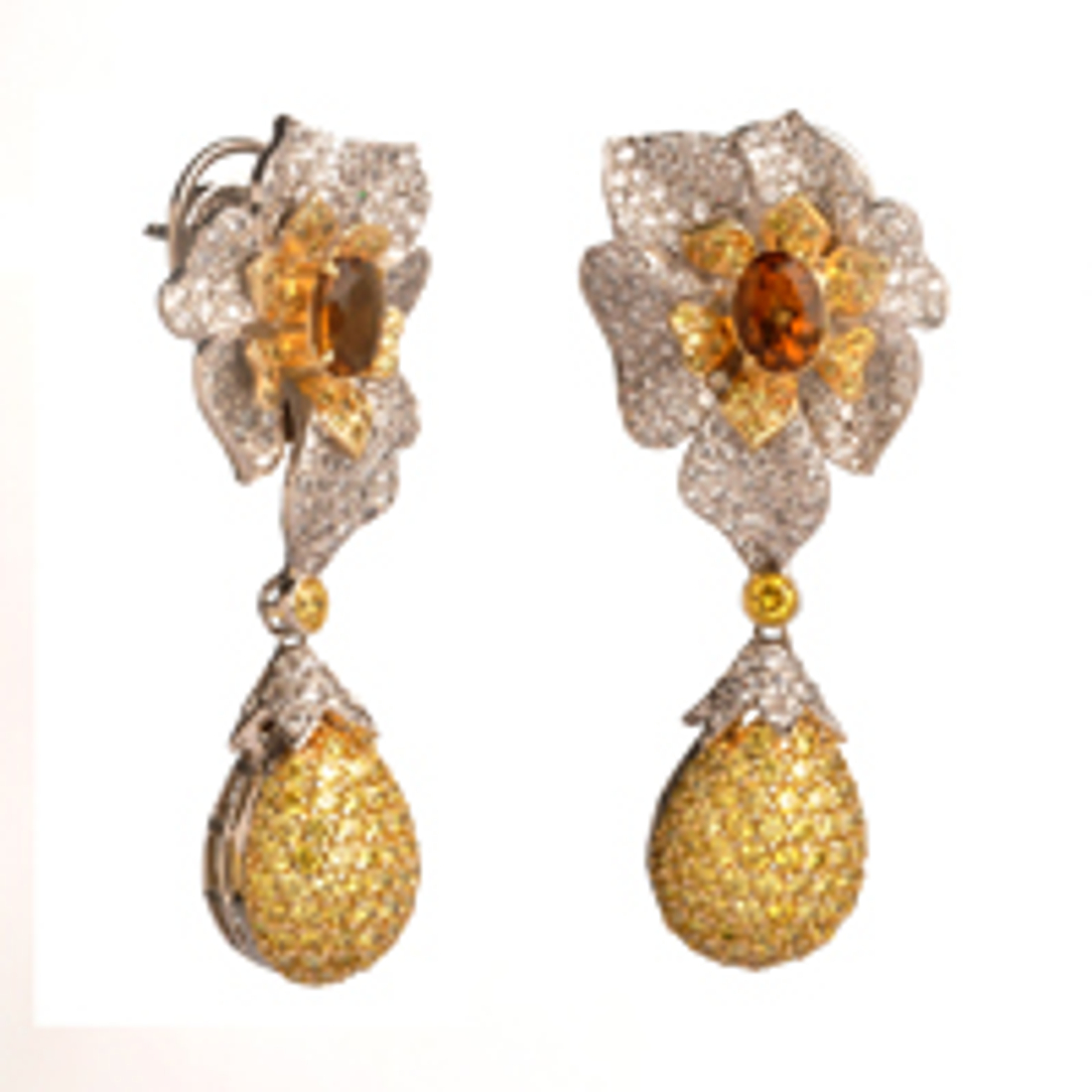 Keep things bright and summery all year round with our Tropical Flower statement earrings that have been crafted with white and gold color palettes. These floral earrings are classy, edgy and one-of-a-kind. Never settle for jewellery that looks run of the mill - you're too special for that! Slip these masterpieces on your ears and put on your favorite dress. Everyone's heart will melt with the positivity you'll radiate when you enter into the room with these earrings on!
Metal Details
Metal Type
Silver
Metal Wt (Gram)
25
Product Details
Product Tag No
TE1212
Dispatch Readiness
10-15 Working Days
Diamond Details
No of Diamonds
500
Diamond Clarity
Cubic Zirconia
Diamond Setting
Pave Setting, Prong Setting
Dimensional Details (mm)
Product Width
23
Product Height
54
Views: 226
Tsara Jewels
Product Code:

TE1212

Availability:

In Stock
*Sorry we are not serving your location right now
Product will be delivered within 15 days
Have Queries?
WhatsApp us on +91 9016868133
BIS Hallmark
Every product is checked for BIS Hallmark and certificate of authenticity from GIA, IGI and other reputed laboratories.