Tsara Tricolour Trove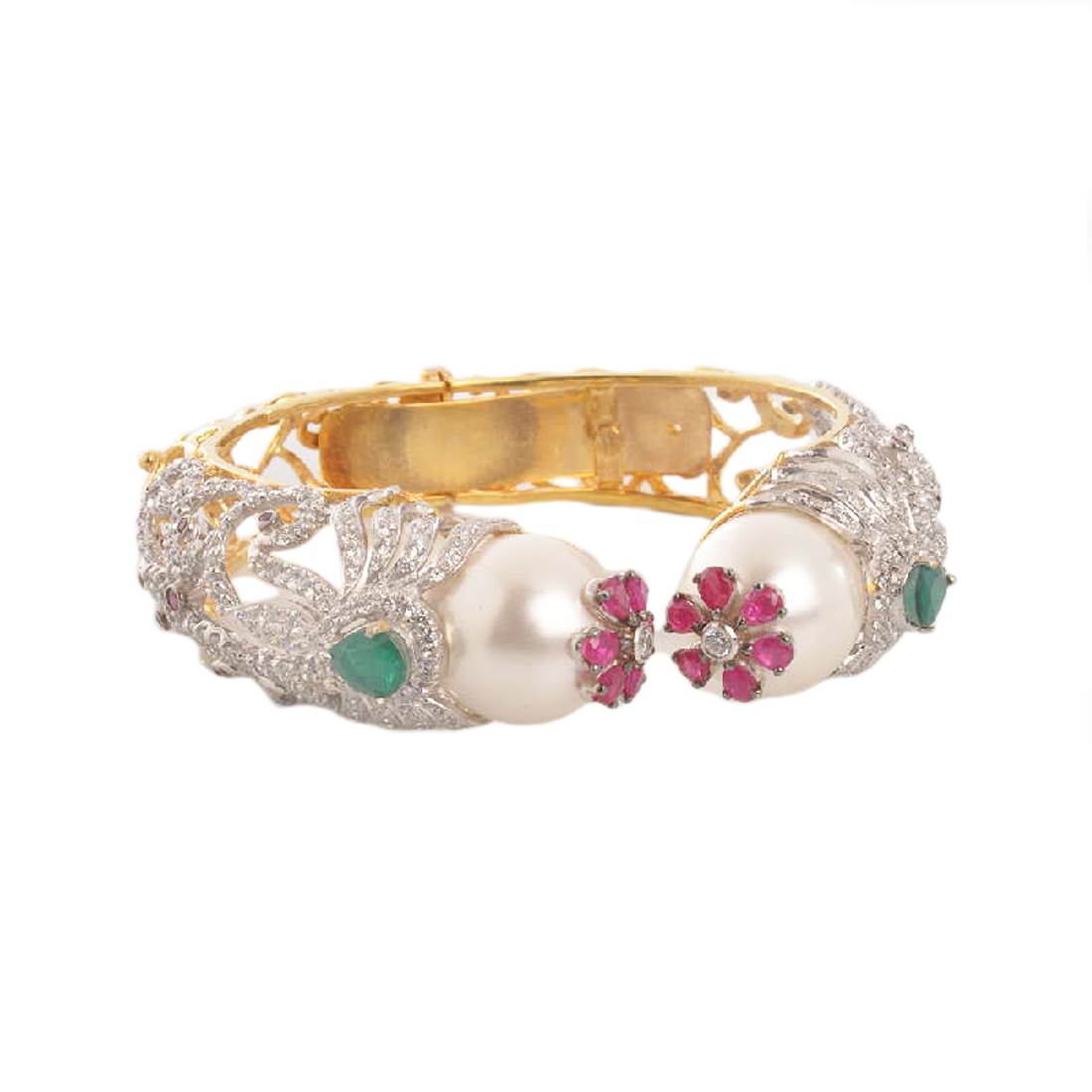 Wear this beautiful bracelet for a traditional function. Pair it with earthy colours salwars with hints of red or green for a perfect match. Made in silver with cubic zirconias and man-made rubies,emeralds and pearls.
Metal Details
Metal Type
Silver
Metal Wt (Gram)
34
Product Details
Product Tag No
TB1388
Dispatch Readiness
10-15 Working Days
Diamond Details
No of Diamonds
380
Diamond Clarity
Cubic Zirconia, Hydro Rubies, Doublets, Shell Pearls
Diamond Setting
Pave Setting, Prong Setting, Bezel Setting
Views: 690
Tsara Jewels
Product Code:

TB1388

Availability:

In Stock
*Sorry we are not serving your location right now
Product will be delivered within 15 days
Have Queries?
WhatsApp us on +91 9016868133
BIS Hallmark
Every product is checked for BIS Hallmark and certificate of authenticity from GIA, IGI and other reputed laboratories.