Tsara Versailles Redux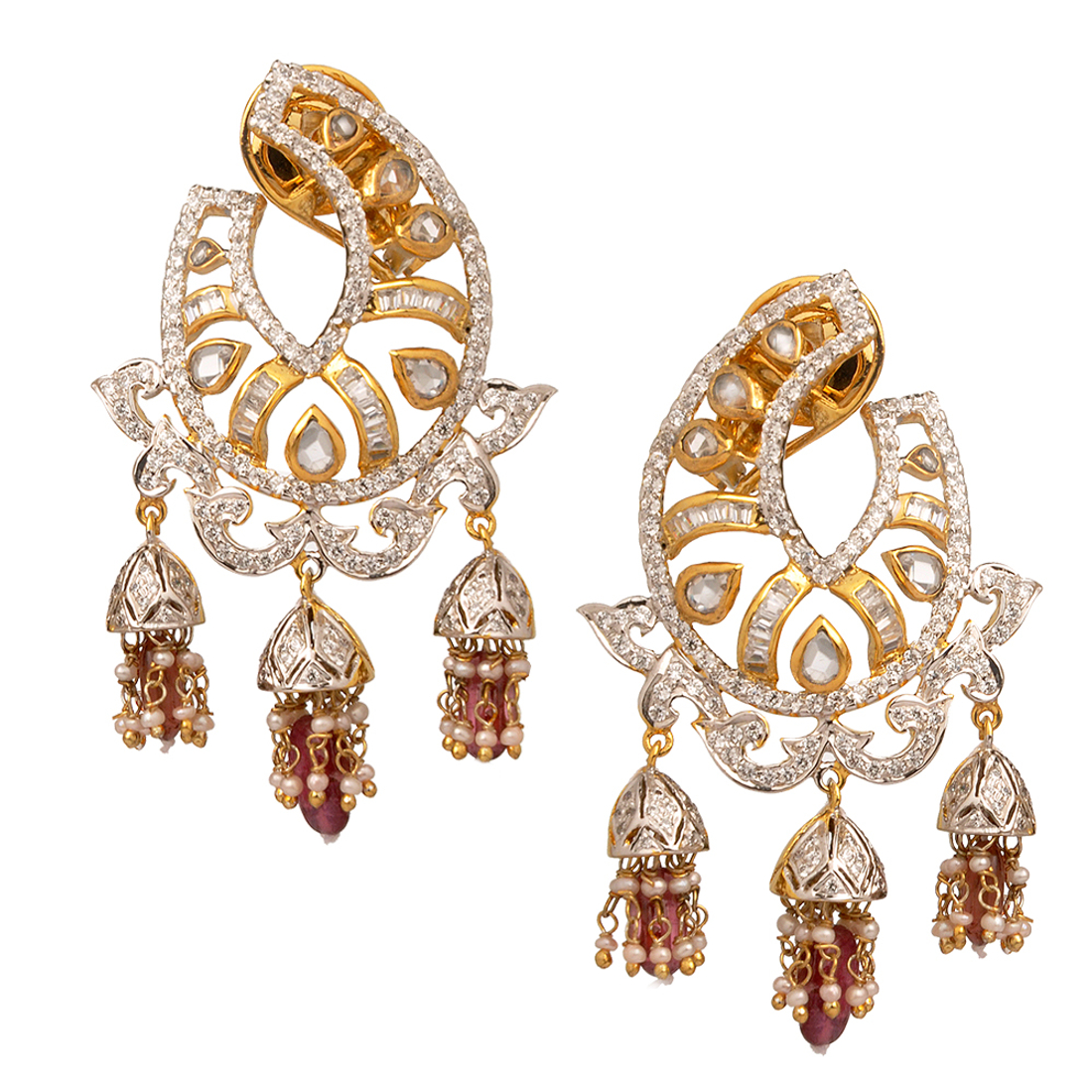 You deserve the very best in life, and that holds true for your jewellery collection, as well. Look like a Queen with these luxurious silver earrings crafted with the finest pearls, cubic zirconia, rosecuts and tourmalines. We would never want to you to settle for something ordinary when you're a lady with such a distinct personality.
Metal Details
Metal Type
Silver
Metal Wt (Gram)
26
Product Details
Product Tag No
TE123
Dispatch Readiness
10-15 Working Days
Diamond Details
No of Diamonds
350
Diamond Clarity
Cubic Zirconia, Rosecuts, Tourmaline, Pearl
Diamond Setting
Pave Setting, Prong Setting, Channel Setting
Dimensional Details (mm)
Product Width
34
Product Height
54
Views: 259
Tsara Jewels
Product Code:

TE123

Availability:

In Stock
*Sorry we are not serving your location right now
Product will be delivered within 15 days
Have Queries?
WhatsApp us on +91 9016868133
BIS Hallmark
Every product is checked for BIS Hallmark and certificate of authenticity from GIA, IGI and other reputed laboratories.